Going back to school? Not excited about it? These 10 school-related world records may not take away all the pain, but they should at least remind you that certain elements of the educational experience can in fact be enjoyable.
Big ups to Cramer Ruth for snapping ten pencils in 6.65 seconds. Magically, Ruth now has 20 pencils.
8 1/2″ x 11″ paper doesn't have to be boring. Joshua James' 1.6 mm(!!!) paper airplane proves that.

This record is to the point, pun intended. Check out Emily Wilson, who set a world record by sharpening five pencils in 60 seconds.
The legendary Brian Pankey, owner of more than 1,300 world records, owns this extraordinary feat. Challenge it if you dare.
Ella Morton singing in a taco costume. 144 pieces of chalk thrown. A new world record. Watch the magic.
The prolific Andy Pelphrey deserves First Team All-Classroom for this outstanding 10′ 3″ flick.
We're not sure why this library even has video games, but watching librarian Mary Beth Graham's balancing world record makes it all worthwhile.
Nothing like 30 Vanderbilt college students singing Justin Bieber in a shower. Note: this world record has been broken.
Watch India's Dinesh Shivnath Upadhyaya reinvent the meaning of "big mouth" by squeezing 92 #2 pencils in his kisser at once.
Think your classes feel long? Andreas Luck taught an English Conversation lesson to his students in Bangkok, Thailand that measured a world record 79 hours and five minutes in length. Just keep that in mind the next time you're dying for the bell to ring.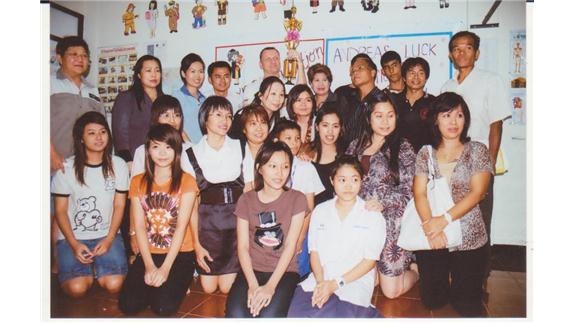 If you're not bored at school, we commend you. If you are, try beating these records or inventing a new one and submitting them  to us at recordsetter.com/submit.